There is an official tutorial that can be very useful to learn about the platform.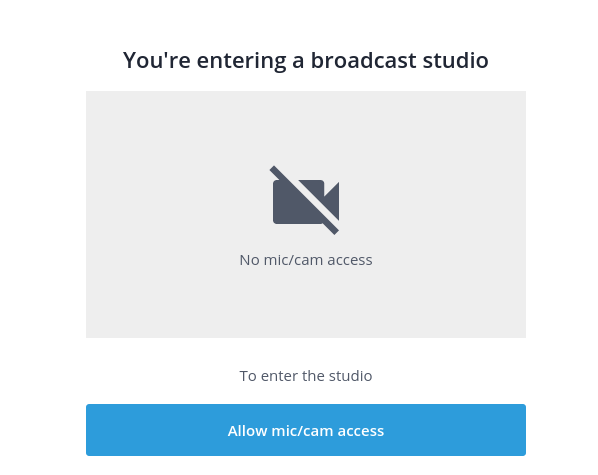 Enter a display name which will be shown as identifier label for you during the stream. Use your actual name or the name of your brand. Then enter the studio.
Chat
Once inside the Broadcast Studio, there is a private internal chat that session leaders and speakers can use to coordinate. It can be found on the right menu.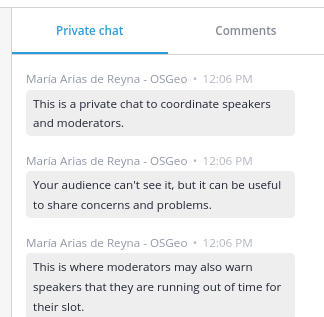 Streaming
Everybody is hidden from the stream when they enter.

You can choose to share your slides and videos here. Sharing a video from your screen share does not work as people expect (sound is not shared and the quality of the video is bumpy).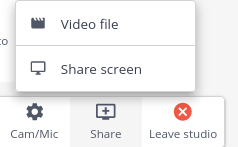 For those speakers that have a pre-recorded presentation, this is the place where the session leader adds and plays the pre-recorded presentation.
Share your camera, share your slides and be ready to start.